Automation
We sell and install automation to control your pool.
We can give you control of your pump, heater, lights and water features. We install Easy Touch or Intellitouch. Both are made by Pentair.
Easy touch
is a great solution for Pool spa combos with shared equipment. No more need to go to the equipment pad to turn valves when you want to switch between pool and spa.
Intellitouch
is a great solution when you have multiple bodies of water with multiple circulation systems.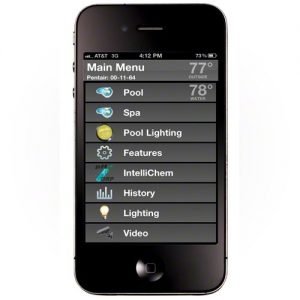 Screenogic can be added to either of these systems to control you backyard oasis with your smart phone or computer even when you're away from home. It's great for getting your spa warm before you leave the office!
Book our services by calling 913-927-0882
Are you a lucky owner of a swimming pool? Make your life even more relaxing by handing all of the pool maintenance duties to the hands of our experienced crew members!
We Are Able to Manage a Pool of Any Size and Depth!